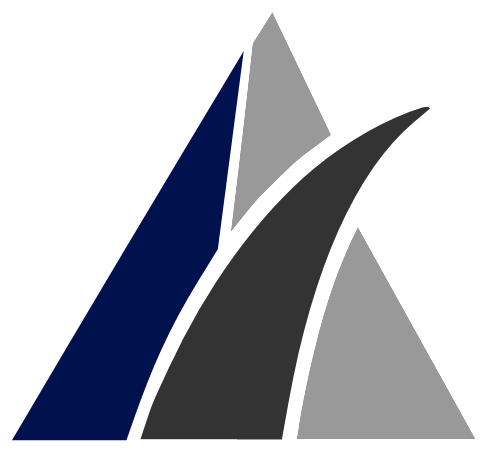 February 8, 2018

|

5,939
7
Hemp Oil Credit Card Processing by MileHighRisk.com
What are the Differences of CBD and THC?
Cannabidiol (CBD) and tetrahydrocannabinol (THC) are the two most prominent cannabinoids found in Cannabis, the plant genus that includes both hemp and marijuana. While there are over 100 different cannabinoids so far identified in cannabis by scientists, CBD and THC are by far the most extensively studied and best understood.
High Risk Merchant Accounts is the most important side of Merchant Services! Why you ask? It's simple High Risk Merchant Accounts are deemed to most new industries or the unknown industries like Hemp Oil/ CBD to the banks, these tend to be the hotspot for most aspiring entrepreneurs and the big paycheck,
 but hold on a second not so fast in order to be successful in the High Risk Credit Card Processing  market you need not only a great brand with great service and product, you need a merchant service provider who is fair affordable and honest, and that is where MileHighRisk.com comes into play. Mile High Risk works day in and day out to provide the highest level of service to each and every customer. Mile High is available to you 24/7/365 and we believe in educating our clients through the process for a long lasting relationship. We understand that attaining a high risk merchant account can seem impossible. We are here to put you and your business at ease. We know what you have gone through trying to get a merchant account for Hemp Oil/CBD business that isn't in threat of being shut down or froze on a daily basis. We have over 10 years experience in the merchant service industry, providing both traditional and high risk solutions for businesses of all industries. Let us show you a package that will enable you to succeed in getting a seasoned merchant processing account. Our Process is simple get in touch with MHR directly apps@milehighrisk.com or through one of our agents/agent offices and we will get you up and processing faster than anyone in the industry.
Hemp Oil Credit Card Processing by MileHighRisk.com the Leader by monthly volume 2016-Current we were built by you our Customer.
One of the key differences between CBD and THC is whether the cannabinoid will cause a euphoric effect, or "high," when consumed. THC does, and CBD does not have the "high" effect when consumed.
CBD and THC both interact with the body through the endocannabinoid system, a vital signaling system responsible for regulating a wide array of functions, some of which include:
Pain
Appetite
Mood
Memory
Immune response
Sleep
Cycles of cellular life and death
What is CBD Oil?
CBD hemp oil is made from high-CBD, low-THC hemp, unlike medical marijuana products, which are usually made from plants with high concentrations of psychoactive tetrahydrocannabinol (THC). Because hemp contains only trace amounts of THC, these hemp oil products are non-psychoactive.
Cannabidiol (CBD) is just one of over 85 cannabinoids presently identified in the cannabis plant and is the second most abundant cannabinoid in marijuana after THC. In hemp, however, THC is only present in trace amounts, while CBD dominates the
plant's makeup. CBD interacts with our naturally occurring systems, but is non-psychotropic, it doesn't cause a high. This makes it a safer, less controversial alternative, while still offering significant health benefits.
CBD has become a highly sought after compound in recent years, taking the natural products industry by storm after receiving highly publicized exposure in the media, including in Sanjay Gupta's special, "Weed", which first premiered on CNN. Since then, CBD oil products have appeared on shelves in doctors offices, medical marijuana dispensaries and grocery stores alike, with no medical card required to purchase.
What are the Effects of CBD?
CBD interacts with the body through the endogenous cannabinoid system (ECS) or endocannabinoid system. First discovered in the late 1980's, the endocannabinoid system regulates the body's homeostasis, or general state of balance, impacting such functions as mood, sleep, appetite, hormone regulation, and pain and immune response. Like an acrobat on a highwire, as the environment around us impacts our normal balance, the endocannabinoid system "corrects" by mediating our body's reaction to keep us level.
It's clear that the endocannabinoid system is one of the most important regulatory systems in the human body, but most people do very little to support the health of this system, because cannabinoids have not been part of the average diet.
What is the Endocannabinoid System?
Found in all mammals, the endocannabinoid system is found in all mammals, and is made up of millions of cannabinoid receptor sites located primarily throughout the brain and central nervous system (CB1 receptors) and immune system (CB2 receptors) that act in neural communication. However, the endocannabinoid system doesn't simply rely on plant-based cannabinoids, or phytocannabinoids. The human body is capable of making its own cannabinoids. Similar in function to CBD, Anandamide and 2-AG are the body's own endocannabinoids, created to control communication between cells, mediating your body's functions.
What are the Health Benefits of CBD?
In addition to positively affecting the endocannabinoid system, CBD has been the focus of more than 23,000 published studies about cannabinoids in relation to various medical indications including anxiety, epilepsy, inflammation, cancer and chronic pain to name few.
Let us answer any questions you have, and remember we offer our Hemp Oil Credit Card Processing on a try before you buy basis.